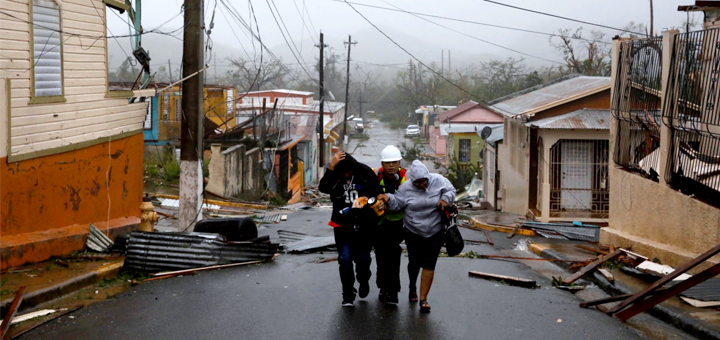 It's no secret that Puerto Rico was hit incredibly hard during this past hurricane season. What you may not know is that some of our very own VRMCA members are actively participating in helping families rebound from these natural disasters.
Ricardo Valentin – Technical Services Area Manager with Argos-US – has close ties to the area. Doing what he could to help wasn't a question of if, but rather how. And the how became furthering the Toldos pa' Mi Gente (TPMG) or Tarps for My People effort. Tarps for My People is a community effort focused on providing tarps to Puerto Rican citizens whose homes sustained roof damage during Hurricane Maria. Ricardo has reached out to customers and other VRMCA members to discuss the charity and generate additional donations for the cause.
Those discussions have led to increased awareness and action. One highlight is the generous donation of $5,000 from Boo Twohy and Capital Concrete, Inc. The donation was divided between two families in need. One family received financial assistance to rebuild their roof. The other is replacing a wood-frame room with one made of concrete.
To date, TPMG has received over 600 requests for tarps, and a hundred of those tarps have been installed by more than 75 volunteers. They have also provided over $75,000 worth of necessities like medicine, water filters, solar-powered lights, bed mattresses and construction materials as a result of generous donations by people from all over the world. There is still a need for donations, big or small. Every donation makes a difference. The organization has set up a Facebook page – Toldos Pa' Mi Gente – where you can learn more about their efforts and how you can help.