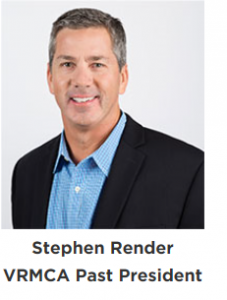 Once a year, I find it's healthy to pause and reflect on the previous year. It is amazing to me to see all of the good things happening within our association. I say "our" association, because the changes we are seeing have come in large part due to your thoughts, insights and candor. We are in this together, working toward the common goal of promoting ready mixed concrete within the state of Virginia.
You may have noticed some of the changes. Others you may not be aware of yet. In launching our new VRMCA newsletter, I thought it might be the perfect opportunity to give a quick recap and preview what's to come. Visible changes can be seen in our marketing efforts. We're focused on a cohesive brand – both in look and message – across many different mediums. Email marketing. Social media. Our Web site and this updated, fresh newsletter, to name a few.
We're reviewing how we approach our Regional Advisory Councils and are making good progress there. We want to keep what works and change what doesn't. The goal? To revamp the meetings in a way that increases participation, but also establishes them as a networking opportunity and an effective way to spread the word about concrete.
We're taking a look at our Committees to ensure they are effectively supporting the needs of our membership. This includes assessing their structure and making sure we have the right committee leadership, with support of the board.
There's also been movement on additional ways to help promote ready mixed concrete by continuing to leverage the national "Build With Strength" campaign with a "boots on the ground" type approach. This effort is in early stages but moving quickly. As more information is available, we'll be sure to pass it along.
Great stuff and more on the horizon. Together, let's Build Virginia Strong!