BRET QUEEN
Board of Directors
BRET QUEEN
Board of Directors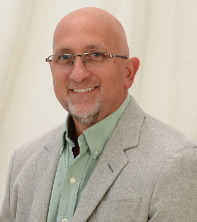 Board of Directors
Chandler Concrete Company, Inc.
614 Norfolk Ave Sw
Roanoke, VA 24016
540.345.3845
BIO
Bret Queen started working for Chandler Concrete Company Inc., in March of 2002. He began as a Sales Representative for the Southern Piedmont of NC, promoted to Sales/Production Manager in 2005. Then in 2012 he accepted a new role as General Manger responsible for the ready mix operations of 9 plants in the Roanoke Valley and New River Valley of Virginia. Before concrete Bret worked for Boren Clay Products/Hanson Brick as dispatcher and eventually in 1999 was made General Manger over the Masonry Supply Division.
Industry Associations –
VRMCA SW Council Member
VRMCA SW Council Chair 2015 & 2016
HBA Roanoke Valley since 2012
AGCVA Member since 2012
Appointments/Boards –
Past Board Member of the Asheboro/Randolph Co. NC Chamber of Commerce
Asheboro/Randolph Co. NC Chamber of Commerce Business Showcase/Special Events Chair
Served 5 years as Board Member Asheboro/Randolph Co. HBA
Community –
2014 Graduate of Leadership Roanoke Valley.
2004 Graduate of Leadership Randolph (NC), Class Speaker.
Active in various ministry areas Parkway Wesleyan Church, Roanoke.
Volunteer Mt. Shepherd Retreat Center, Upward Basketball Coach, City Recreation League Baseball & Basketball Coach all in while in NC.
Awarded 2011 Asheboro/Randolph Co. NC Chamber of Commerce Volunteer of the Year.
Awarded 2005 and 2011 Associate of the Year Asheboro/Randolph Co. HBA.
Education/Certifications –
1991-1993 Randolph Community College – Business Admin. Classes
VDOT Certified – Batch Operator
ACI Level 1 Certified
NRMCA – Certified Sales Professional
CRMCA – Pervious Concrete Technician
ECO Block – Designated Professional Installer
Brick Association of the Carolinas – Brick and Heavy Clay Manufacturing Short Course – Clemson University.